About Mills AS
Mills AS was established in 1885 at Grünerløkka in Oslo and produces and markets several of the country's most well-known and loved brands such as Delikat, Mills, Vita hjertego', Soft Flora, Melange, Olivero and Plantego'.
The house of brands at Grünerløkka
Mills AS is a Norwegian, family-owned house of brands that was established in 1885 at Grünerløkka in Oslo, where we are still based today.n
Our main mission is to make it easier for current and future generations to gather around good quality, healthy food. There are 450 employees at Mills, and each year we produce around 50,000 tonnes of food for Norwegian households and commercial kitchens. This means that we provide our Norwegian customers with healthy and nutritious products, produced in the most sustainable way possible.
Mills is part of the Norwegian family-owned Agra Group, which has companies located in Norway, Sweden and Denmark.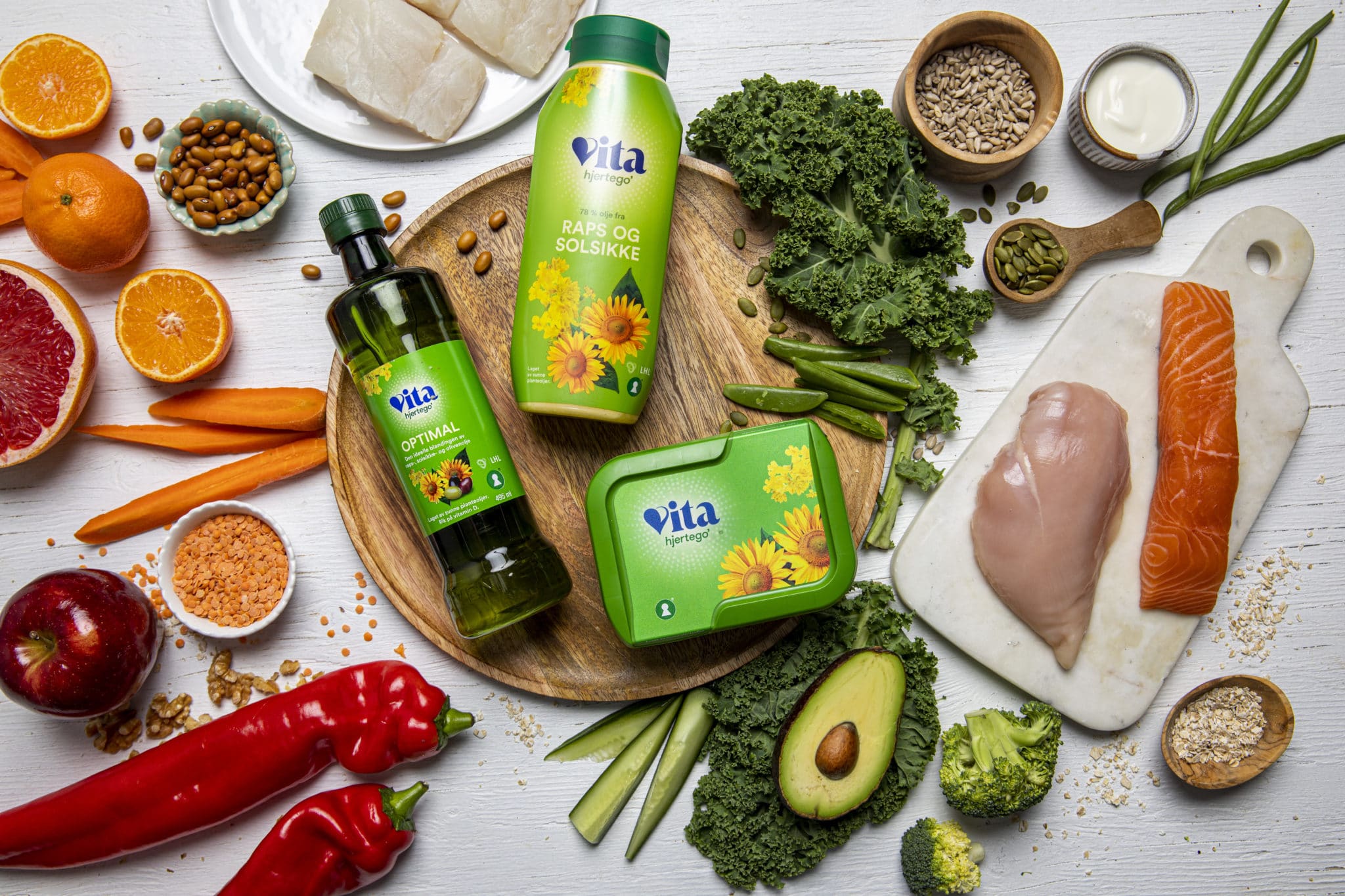 Norwegian favourites
We produce and market several of Norway's most well-known brands such as Delikat, Mills, Vita hjertego', Soft Flora, Melange, Olivero and Plantego'. The vast majority of our products are produced at our facilities in Fredrikstad and Drammen.n
Most Norwegians have a long and close relationship with our products and we have great respect for this legacy. At the same time, we are constantly working to develop our brands and products to accomodate the new needs of the Norwegian population. For us, it is all about making it easy for people to eat healthy and good food every day – and sometimes offering a new surprise with flavours and combinations that excite the palate.
The dietary guidelines from the Norwegian Directorate of Health constitute the basis of Mills' nutritional philosophy. Simply stated, this is a varied diet with lots of fruits, vegetables, whole-grain bread, fish and less saturated fat and salt. Our margarines are also recommended by the health authorities, and the Vita hjertego' products is developed in line with these recommendations especially.
Although we are primarily working for Norwegian consumers, several of our products are also sold abroad. Did you know that Mills caviar is the market leader in Iceland and is used in sushi in Brazil, while our margarines are popular in Asia?
Vision and main mission
Our main mission is to make it easy for current and future generations to gather around good quality, healthy food. This defines our culture, the way we work and all of our brands and products, which are an important part of Norwegian meals every day.
First and foremost, it's all about a great taste and high quality ingredients. Also, it's about helping you succeed in the kitchen, ensuring that our products deliver the result you want not only in the frying pan but also in the baking-tin.
Making it easier for you in the kitchen also means that as a consumer you can be confident in the quality of our products, and that food safety and nutritional value are our first priorities. You can concentrate on enjoying your meal and conversations around the kitchen table, knowing that with Mills you are making a safe and good choice.
We have never been concerned with quarterly results, but rather with long-term value creation. The way in which we work to achieve our goals is important to us. We have referred to this as accountability for many decades. Today we call it sustainability. Our framework is based on the UN Sustainable Development Goals and our sustainability strategy is comprehensive and ambitious.
Culture and values
Our culture is strongly influenced by our four core values: Curiosity, Engagement, Goal Orientation and Teamwork. Every one of us working at Mills has an active relationship with our values, and together these embody the core of our corporate culture.
This means, among other things, that you will encounter a culture that is curious about new opportunities and solutions, throughout the entire value chain. We are happy to ask ourselves the question: Is this the best way to solve the task? Is there anything we can do better? How?
Engagement at Mills is strong and infectious – whether it is based on results we have achieved, challenges that lie ahead, questions that affect the industry, meetings, discussions or projects we participate in.
We are goal-focused and committed to setting specific, measurable, ambitious, realistic and time-bound goals for our work. Our culture is defined by an honest and detailed dialogue on the way towards that goal.
Last but not least, at Mills, we have a shared responsibility for solving challenges and seizing opportunities. It is the team that wins. And if we fail, we do it together, learning as a team.
Meet the management team at Mills AS