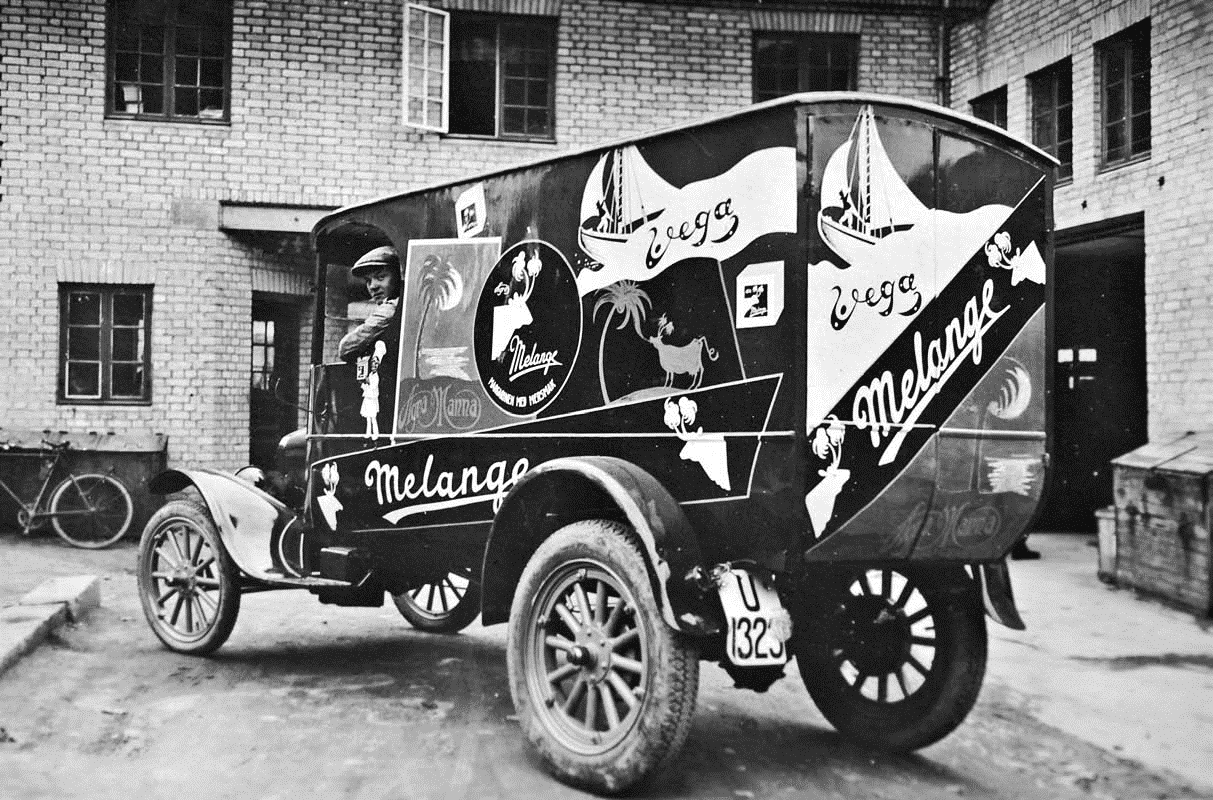 Our Company History
In 1885, K.K. Heje from Flå in Hallingdal, founded A/S Agra Margarine Factory at Grünerløkka in Oslo. Mills AS' head office is still located at the same address, and the company is still owned and managed by the Heje family.
Our history started at the end of the 19th century in an abandoned soap factory in Grünerløkka, Oslo. Here, together with engineer J. A. Mørch, K.K. Heje owned the land the business used, laid the foundations of what we know today as Mills AS. At the time, the company was called the Agra Margarine Factory, and, as the name implies, it produced margarine for the Norwegians. In 1919, Melange margarine saw the light of day.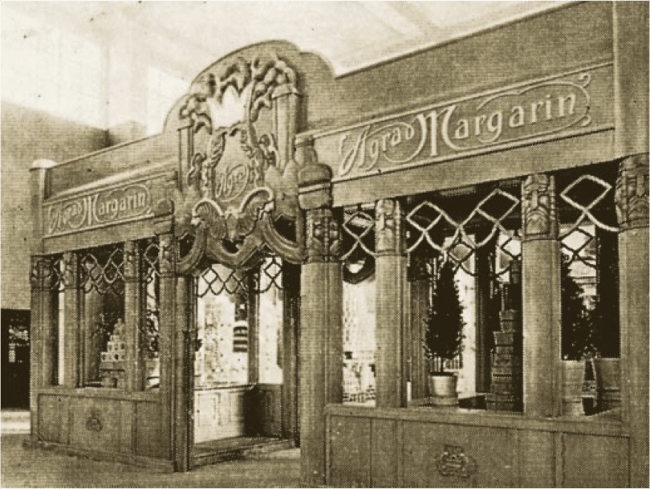 Mills Mayonnaise and Caviar
In 1951, Mills Mayonnaise was launched and it immediately became a success. At this time, food was still subject to rationing, and Mills Mayonnaise was welcomed with great enthusiasm. The mayonnaise was exactly as we know it today: tasty, rich and nuanced. We can, in all modesty, say that a star was born.
This success gave us real momentum and Mills Caviar was launched the following year. Cod roe was one of the most eaten foods during the war, so surely it was an ambitious choice to gamble on caviar for a nation of people who might be sick of it? On the contrary. With fresh ingredients, modern production methods and elegant packaging, Mills Caviar quickly became a popular favourite.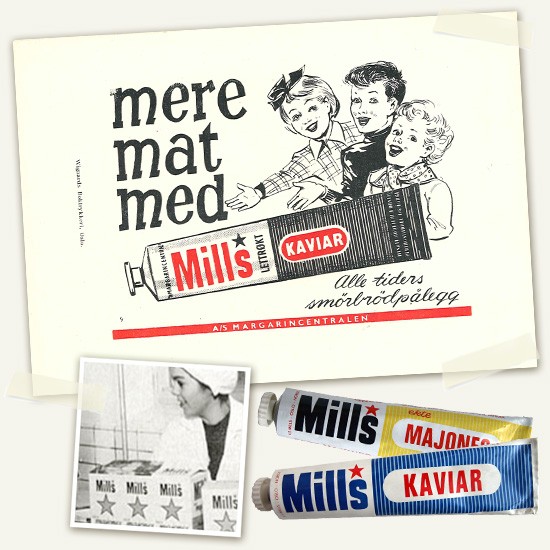 Soft Flora
Launched in 1966, the soft spreadable margarine called Soft Flora was an immediate success. Simply because it remained soft in the fridge and so it could easily be spread directly onto a slice of bread.
Delikat
The adventure of Delikat started on Skomakergaten in Drammen, almost 90 years ago, in 1931. In 1970, Delikat Fabrikker AS became a part of the Mills Family. The most popular varieties at the time were Shrimp salad and Italian salad, and the salads were neatly decorated with raw ingredients on top, just as it is today.
Much has happened since those days, and Delikat has evolved with the times. Many new and exciting salad varieties have been launched, while the popular classics Shrimp salad, Italian salad and Russian prawn salad continue to be found on store shelves.
We know how important taste and temptation are and that is why we continue to decorate our salads with ingredients on top.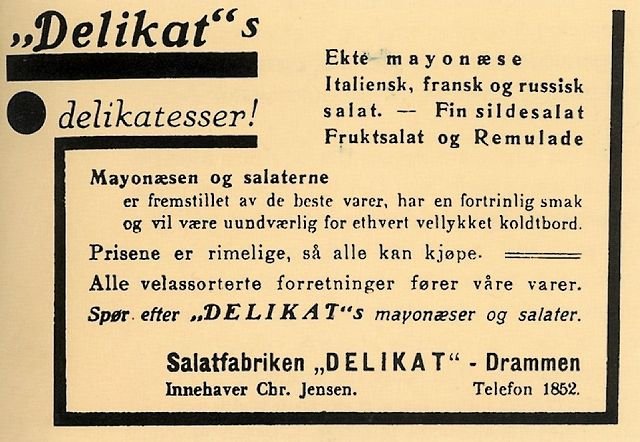 Vita hjertego'
Vita hjertego' was launched in 1997 and is made from plant oils which are high in healthy unsaturated fats. Our products are based on research and we have shown through several studies that one can achieve a reduction in total cholesterol and bad LDL cholesterol in short time by replacing foods that are high in saturated fats with foods that are high in unsaturated fats.
Since the very beginning, our goal has been to contribute to better public health by making it easy for most people to choose products that contribute to a normal level of cholesterol.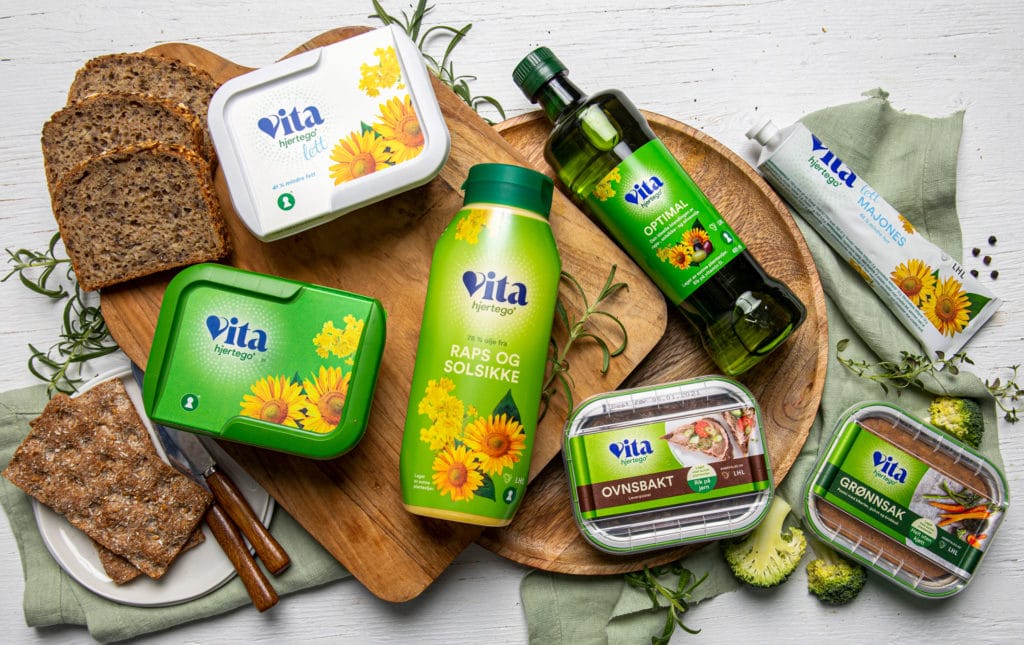 Olivero
In 2017, Mills AS launched Olivero, which has the perfect combination of a tasty buttery flavour combined with the healthiness of the olive oil. It is soft and spreadable, straight from the fridge, and is great when you just want a bit more flavour on your slice of bread, or on the bread next to a soup or salads.
The butter oil in Olivero comes from Norway, while the olive oil comes from sunny Mediterranean areas, where the producer has been making olive oil for generations.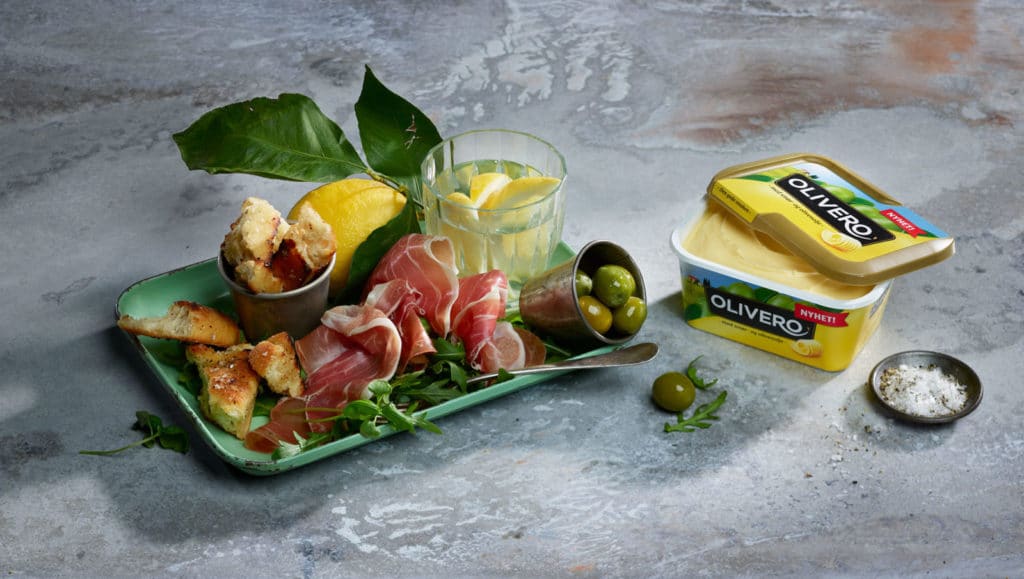 Plantego'
Plantego' is about eating a little more plant-based food, or 'Being Plantego' as we call it. Plantego' was launched in 2019 and consists of plant-based and vegan ingredients.
By inspiring to a greener lifestyle, Plantego' aims to make it easier for you to make green choices. Some of our first products were three fresh and colourful vegetable spreads, and were produced in our factory in Drammen. Plantego' Avocado and chickpeas with its tempting green colour, Grilled Peppers and chickpeas in bright orange, and Beetroot and chickpeas in lavish dark pink. Since then, we have been exploring new trends and developing exciting plant-based products, and our range of vegan products has been expanded.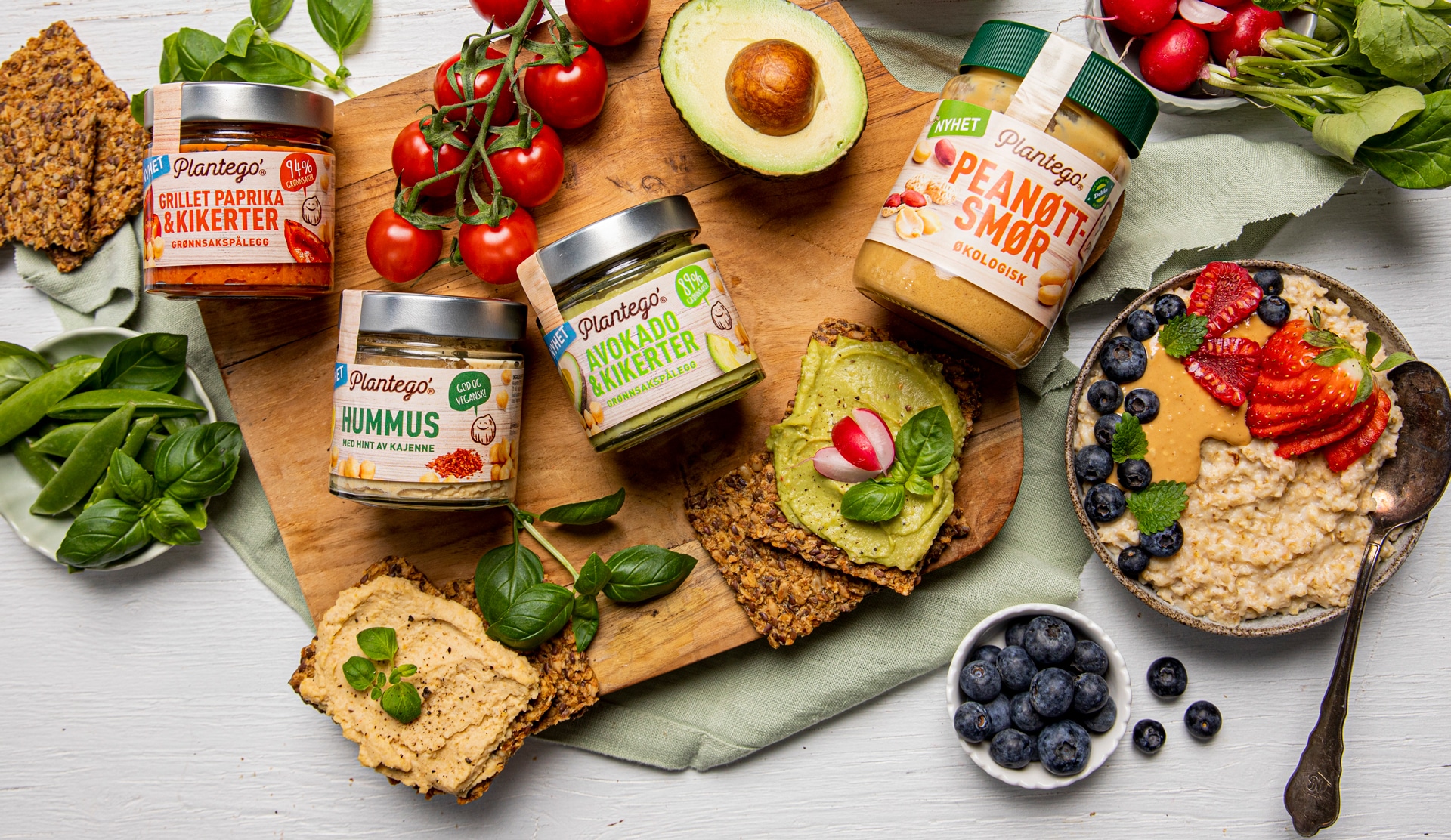 Where are we today?
Today, Mills AS is located at the exact same address as it was at the time of our humble beginnings: Sofienberggaten 19 at Grünerløkka in Oslo. This is where we have our head office. The vast majority of our products are produced at our modern facilities in Fredrikstad and Drammen. Together with the Norwegian consumer, we have managed to create some of Norway's best-known brands in the grocery industry. We like to say that there is barely a home that does not have one of our products in its fridge. Something we are very proud of! Since the start, we have been committed to spreading our fondness for food through healthy and nutritious products, and we will continue to do so!